Our first morning on the Big Island, and while the view from our hotel room is awesome it's also a little strange... there's no cruise ship in the bay. Maybe tourism
is
down, though it's not very evident based on the crowds; the place actually seems a little more crowded than the last time we were here.
We start our day with a trip to the Beach Dogs cafe, where I enjoy a breakfast sandwich of eggs, thick-cut bacon, and cream cheese on Hawaiian sweet bread... this is a cool combination of flavors that really hits the spot, especially combined with a pineapple-mango juice. We hit a few stores also in the area, then head on to our first coffee plantation for this trip, our good friends at Mountain Thunder. Bert isn't available, but
we're greeted by Trent, the owner, who brews for us a tasty cafe Americano (a shot of espresso with water)... he was going to make a straight espresso, but wasn't able to find the right cups. We sit down to watch a few TV shows about the plantation (the piece on Dirty Jobs we've already seen, plus several more we haven't) and halfway through Trent finds the espresso mugs and serves us an espresso to go along with the first drink.
Trent is good. We like him.
Trent leaves, and his son Brent (I'm not making these names up) shows us around a bit. We get another action shot of freshly roasted beans coming out of the roaster to go along with last trip's, we buy some coffee and other coffee-related items, and head off to our first actual scheduled stop on the Big Island, the Ocean Rider seahorse farm.
Actually,
we're a bit early for our appointment, so we stop by an empty beach along the where we enjoy the ocean view and I have a slight panic attack as I see a tree full of coconuts waiting for its next hapless victim. I back away slowly, and manage to escape unscathed... this time. We continue on our way, and arrive at Ocean Rider right on time.
Ocean Rider
is one of the largest, if not the largest providers of farm-raised seahorses in the world; they started their business as a method of helping protect the wild seahorses from being further endangered by breeding them in captivity for longevity and aquarium acclimation... seahorses caught in the wild last no more than a year once captured, causing continuous replacement by commercial aquariums for their exhibits, and species endangerment. Ocean Rider seahorses, on the other hand, last much longer -- their first horse acclimated to aquarium life is still alive after 10 years.
And besides, seahorses are wicked cool neat and stuff. I've always been fascinated by seahorses and jellyfish; the sheer... alien-ness of how they look and their biology has always intrigued me. So I'm geeking out as our totally awesome and mystical tour guide dude Christian shows us the breeding tanks (pregnant males), birthing tanks (baby seahorses less than a centimeter in length), feeding tanks (sea monkeys galore!) where we're able to send some seahorses into a feeding frenzy, and all the different species they have, including the rare and completely funky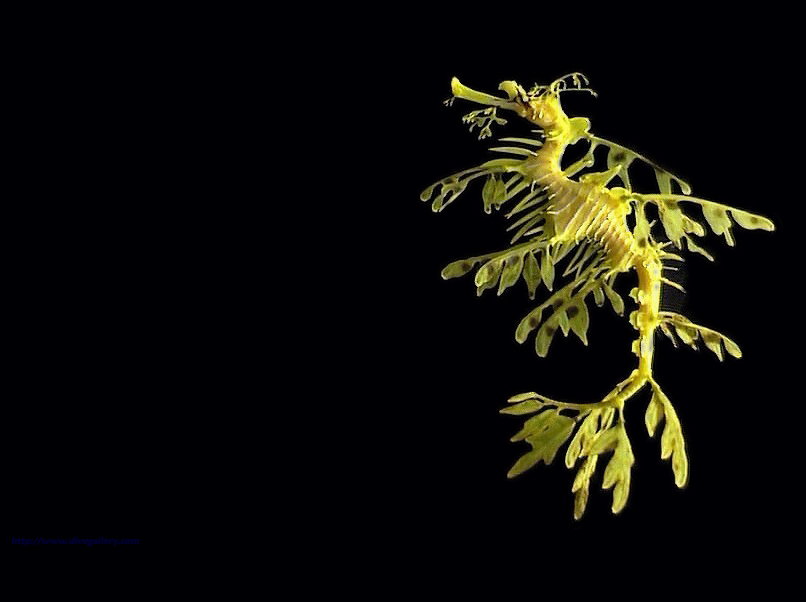 and its cousin the
. If you've never seen a picture of these, check them out.
Anyway, the highlight of the tour for me is when we're able to form a makeshift reef with our hands and let a seahorse curl its tail around our fingers for a while. It's an unreal experience, and one I won't soon forget.
We help support the Ocean Rider cause by buying some swag at the gift shop, then cruise back to Kona where we have a late lunch at Kona Mixed Plate. Lucie goes for the loco moco, and I opt for fried shrimp and spicy pork, which has a very good grill char and just the right amount of heat to the sauce.
From there, we wander through the shops along "downtown" Kailua-Kona and stop at Kona Henna where I get some (hopefully accurate) kanji on my arm, and Lucie has both her ankles decorated.
We end the day at Don's mai tai bar, where I wash down a personal pizza with a Paradise Found and a Mojito Sampler tray (a pomegranate, a mango, a ginger peach, and an original mojito), and Lucie enjoys a sesame chicken salad with a piña colada.
Lots of haze on the horizon so the sun disappears before it actually hits the ocean, but that's okay by us.
Coffee consumption: hotel room coffee, a cafe American, an espresso, and some chocolate covered coffee beans.
.